Electrical Services Norfolk VA
We offer electrical panel maintenance as well as same day service in Virginia Beach, Norfolk, Chesapeake, & surrounding areas
Free Estimates
Tell us your problem, and we'll give you an estimate for free.
Discounts
We offer discounts for Military, First Responders, Teachers, & Senior Citizens.
Same Day Service
Some things can't wait – We're on call 24/7 for electrical assistance.
Electrical Services Norfolk VA
Services you might need:
Electric Repairs
Outlets & Switches
Same Day Service
Panel Upgrades
Smoke Detectors
GFCI / AFCI Upgrades
Circuit Breakers
LED Lighting / Retrofitting
Electrical Remodeling
Ceiling Fan Installation / Replacement
Commercial Repairs
Emergency Repairs
Emergency Lighting
Commercial Installations
Exhaust and Attic Fans
Electrical Services Norfolk VA
INCLUDE BUT ARE NOT LIMITED TO THE FOLLOWING:
Need Virginia Beach Electricians? Give Us a Call!
Note: Costs are Higher After Hours
Our Electricians Are Ready
What are the types of electrical panels?
Every electrical panel service we offer begins with a thorough inspection of your existing electrical panel.
What is the standard electrical panel?
Most homes require an electrical service of at least 100 amps. This is also the minimum panel amperage required by the National Electrical Code (NEC). A 100-amp service panel will typically provide enough power for a medium-sized home that includes several 240-volt appliances and central air-conditioning.
What is the difference between a breaker box and an electrical panel?
Electrical panels are metal boxes, that have a panel cover, and store circuit breakers. Circuit breakers are mechanical switches that automatically detect current overage. Circuit breakers do not have to be replaced when they are triggered by a current overage. Rather, the switch can just be reset.
What is an electrical power panel?
Electrical panels go by many names: breaker panels, load centers, service panels or breaker boxes. It's the steel box that holds your home's circuit breakers. When needed, the circuit breakers turn off or "trip" the circuits that carry power throughout your home.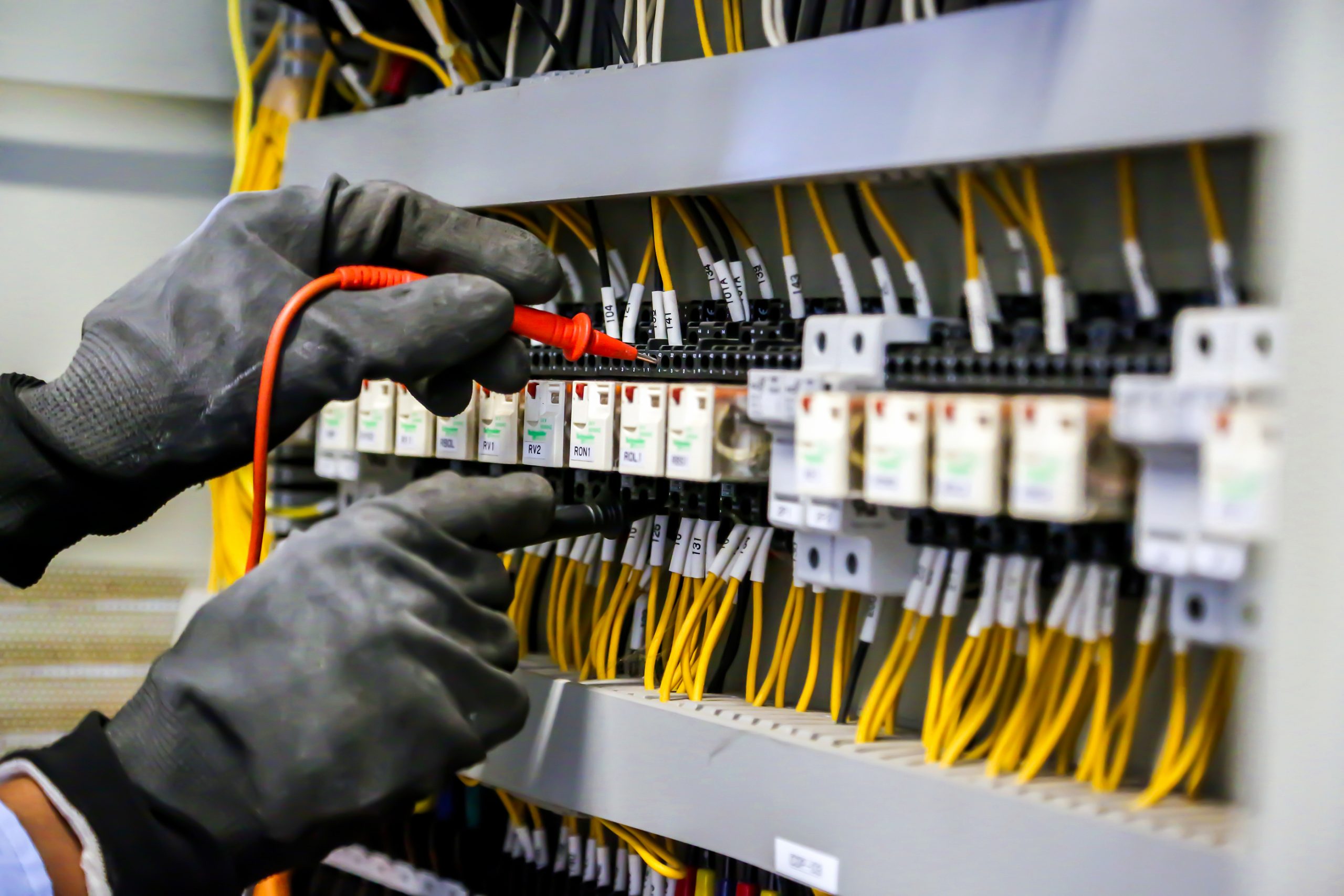 National Code & Inspections
(Will comply with National Electrical Code)
Grounding and Bonding Check
Service Panel Location
Service Conductor Capabilities
Hampton Roads Areas We Serve
Va Beach
Norfolk
Suffolk
Chesapeake