Electrical emergencies happen
When you're wondering how to find same day electrical service, the last thing you want to do is wait for weeks to fit into someone's schedule. No one wants to live without electricity, so we know how important it is to get service quickly. Don't worry, electrical service is available when you need it the most: on the same day. Simply give Real Estate Electric a call, and we'll send a technician to your home right away.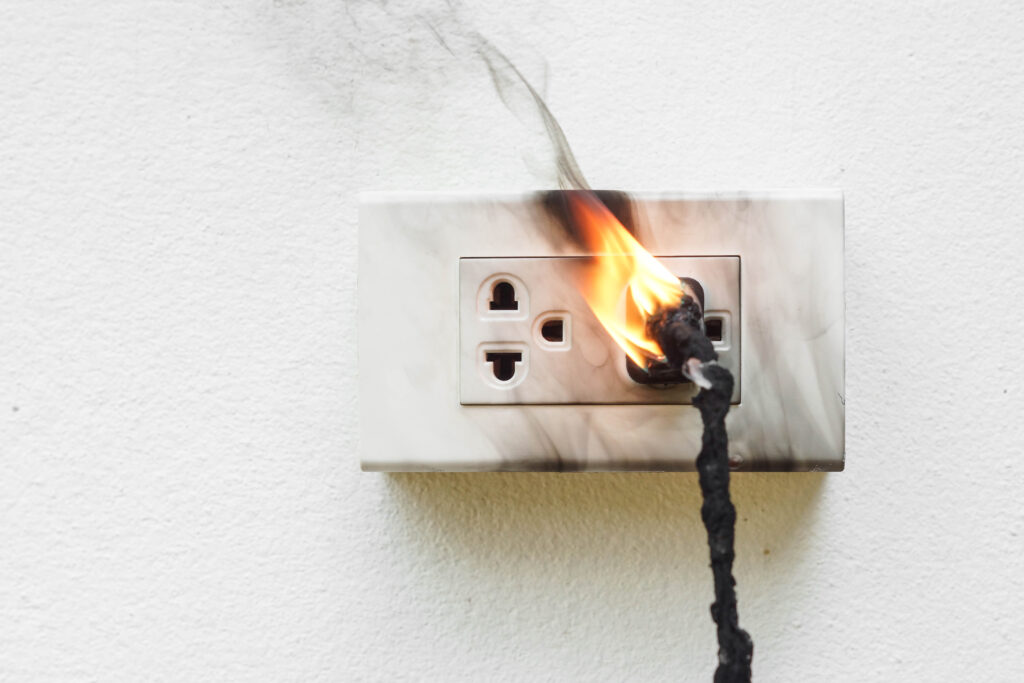 What is same day electrical service?
Not all electricians offer same day electrical service. Same day service means you call an electrical repair company, and they respond by coming to your home or business that day to fix your problem.
This type of service is highly convenient because it doesn't require waiting for an opening on the electrician's calendar. In other words, the electrician works around your schedule instead of the other way around. On the other hand, many electricians who offer same day service do so during normal business hours. Some electricians may also offer same day appointments during the evening and on weekends.
The next time you reach out to an electrician, ask if they offer same day electrical service. If they do, you'll have access to the services you need when you need them without having to wait.
Why you need an electrician
Licensed electricians are qualified to repair, maintain, and install electrical appliances and systems.  An electrician is a trained professional who can install, maintain, and repair electrical systems. Electricians also perform building inspections to ensure they are up to code and safe for occupancy.
How to find an electrician
If you need electrical work done in your home, you may not know where to look for a reputable electrician. Below are a few suggestions on how to find a reliable and experienced electrician in your area:
First, ask friends and neighbors if they can make a recommendation. Chances are you will like the electrician that is recommended by someone you trust.
Second, search online for electricians near you. Don't forget to read customer reviews and visit their websites before making your final selection.
Lastly, don't hesitate to ask the electrician for references from past clients. A good electrician won't hesitate to share references if they are proud of their work.
Qualities of a good electrician
When shopping around for a good electrician, look for someone who is dependable, knowledgeable, and experienced.
You want someone who is dependable because it's important for the work to be done correctly and on time.
An electrician who's knowledgeable will find ways to troubleshoot a problem and find the best solution. They would also be familiar with the code requirements for the work they perform.
An electrician's experience is important because it's a sign that they know what to expect in various situations. Plus, it shows they can communicate effectively with their customers and deliver great service.
Conclusion: don't wait, call today
To summarize, when you need a professional electrician who can perform same day services, you don't want just anyone. Look for a reputable electrician who will perform quality work and deliver outstanding customer service. If you live in Virginia Beach, Norfolk, or Chesapeake, call Real Estate Electric today!